Works
Calbee, Inc.
Fruit Granola
Fruit Granola Branding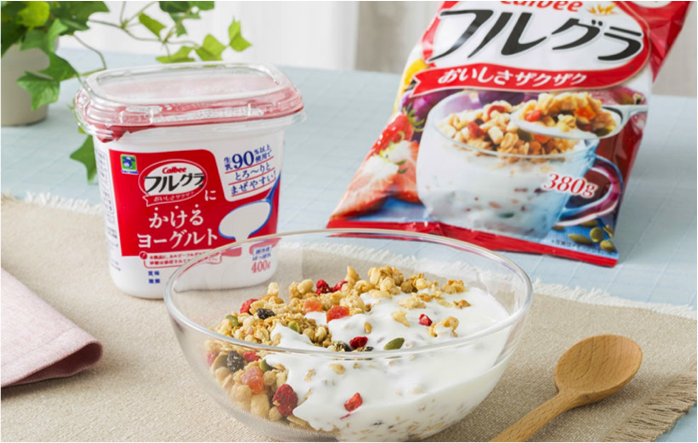 Is in charge of Calbee's Frugla brand since 2012. Shorten name from "Fruit Granola" to "FruGra". Challenging breakfast market by appealing the variety of arrangements in 2013, and good match with yogurt in 2014. By conducting merchandise strategy and management of promotion meetings, sales for 2015 ended in almost five times higher than they were in 2012.
Award
PR Award Grand Prix 2016 Marketing Communication "Gold"